Quick Fixes for the Home
Mar 8, 2016, 15:41 PM
As we prepare to shake off winter's long, cold grip, we look forward to the new beginnings promised by the arrival of spring. First on the list: spring cleaning. Though this may be second nature by now, we are always looking for new and improved ways to get the job done. Interior designer Shauna Johnson, of
Shauna Johnson Design
, is aiming to do just that with 4 quick fixes guaranteed to improve the overall health of your home. Shauna will be presenting these and other quick fixes on
The Urban Barn Main Stage
presented by
The Winnipeg Free Press
at the
Winnipeg Home + Garden Show
, but until then take a peek below at how you can incorporate her tips into your spring cleaning routine to ensure the safest and most effective yet.
Au Natural
: Many everyday cleaning products contain toxic chemicals that can enter the bloodstream through inhalation, so it's very important to read all warning labels before use. Switching to natural and safer cleaning products is the best way to keep your home toxic-free, and it doesn't have to be expensive to do so! Detoxify your home with great DIY cleaning solutions such as vinegar and baking soda that can clean everything from clogged drains to bathroom surfaces.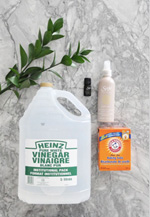 Green Thumb
: A fun and easy way to purify the air in your home while also jazzing up its appeal is to incorporate plants. Plants such as the
Variegated Snake Plant
and the
Peace Lily
are known to help remove significant quantities of home pollutants. In general, plants are also great mood boosters so they make welcoming additions to virtually any space. Feel free to get creative with charming and unique plant pots, making the plants as stylish as they are beneficial.
Dust-Be-Gone
: This may seem like an obvious one, but dusting regularly can significantly improve the overall health of your home. In general, dust has been found to include numerous chemicals, fungal spores and human hair and skin (no thank you!). Luckily fixing this problem is incredibly easy: simply include dusting in your weekly cleaning ritual, and of course, don't forget to turn on the good tunes!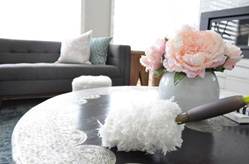 Sleep On It
: Did you know that humans spend a third of their lives asleep? With so much time spent in slumber, it's important the mattresses and furniture we sleep on are as clean as can be. The best way to do this is to invest in a non-toxic mattress and to avoid any bedding labelled as wrinkle resistant. These fabrics are actually treated with chemicals including formaldehyde (yikes!), so opt for sheets made of natural materials such as organic cotton or silk instead.
For more inspiration and tips, catch Shauna on The Urban Barn Main Stage presented by
The Winnipeg Free Press
at the
Winnipeg Home + Garden Show
on Saturday, April 2nd at 2PM, where she will be diving into more detail on these and other quick fixes you can do to improve the health of your home today. Don't have tickets yet?
Get 2-for-1 on Facebook
and treat a friend or family member to the show. We can't wait to see you there!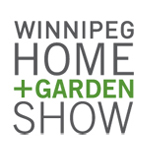 RBC CONVENTION CENTRE
APRIL 1-3, 2016.