Welcome back to the Winnipeg Home + Garden Show!
We are thrilled to be bringing home, renovation and garden inspiration back to the RBC Convention Centre after a two-year hiatus! The returning Show is filled with inspiration for every home and for Winnipeggers, it's a sure sign that spring is (almost) around the corner.
The last few years we've all spent more time in our spaces, with many homeowners and renters alike discovering that their homes are in desperate need of a makeover. It's the perfect time to get started on those renovation projects and start planning for outdoor improvements with the warmer weather approaching. With new features like Shed-formations, presented by Premier Portable Buildings, landscaped by Galay Landscaping, Showgoers will be able to see how they can transform their outdoor space and get started now.
Fan favourite HGTV Canada star and celebrity contractor Bryan Baeumler also returns to the Show, making two appearances on the IKEA Main Stage, sharing his approachable and practical advice. Local home and garden experts also hitting the stage include renovation expert Al Keith of TenTen Kitchens & Contracting, gardening experts Cathy Shaluk of Shaluk's Garden Solutions, Dorothy Dobbie & Councilor Janice Lukes of Manitoba Gardener, real estate expert Peter Squire of Winnipeg Regional Real Estate Board and lifestyle content creator Heather Barnes.
The Show will have everything you need from the industry's top celebrity guests, homegrown Winnipeg talent and plenty of local companies, to help you bring your ideas to life! Join us at the Winnipeg Home + Garden Show from April 7-10, 2022 at the RBC Convention Centre. Buy tickets online and save $2 at www.winnipeghomeandgardenshow.com.
We can't wait to see you there.
Jill Kivett, Show Manager
Top Features
THE IKEA MAIN STAGE, presented by the Winnipeg Free Press
Seeking sweet relief on a home improvement project? Look no further than Canada's most popular designers, gardeners, realtors and home improvement specialists on The IKEA Main Stage presented by the Winnipeg Free Press. HGTV Canada's celebrity contractor Bryan Baeumler will join a line-up of local favourites to deliver insight to up your home and garden game in no time flat.

THE EATERY
Keep calm and picnic on with a stop at The Eatery. When you've worked up an appetite from all the home and garden inspiration, enjoy the ultimate picnic experience right on the Show floor. All that's required of you is to sit back and relax with your drink in hand - maybe you'll even be inspired to stay for another round or two.
ASK A RENOVATOR, presented by the Manitoba Home Builders' Association and Home Decor and Renovations Magazine

Aspiring renovators can rejoice by having their most pressing questions answered by the city's top home improvement experts at Ask a Renovator. Drop in for a FREE 15-minute consultation at the Show. You will leave with a better understanding of how to make your dream home come true, including how to avert disaster.
SHED-FORMATIONS, presented by Premier Portable Buildings, landscaped by Galay Landscaping

Is your backyard a downright disaster? Could you use the extra square footage to house an alternate space? Are you looking to upgrade your greenspace? Transform your yard with the shed and garden of your dreams. Explore customizable sheds while you learn about the benefits of growing in your backyard. Showgoers will explore what to grow and how to landscape your yard to benefit the surrounding environment. Let the Backyard-formations begin!
POP-UP MARKET
Supporting small local businesses is more important than ever. We're showcasing some of the city's best independent crafters and makers at the Pop-Up Market. Shop for handmade jewelry, ceramics, clothing, artisan food + drink, paper goods, and more, from Winnipeg's top emerging artisans at this eclectic pop-up - chock-full of original pieces that are bound to catch your eye.
SIDECAR BAR
Need a refreshment while walking the show? Stop by and sip on our signature cocktail created just for you! Located near the stage, this insta-worthy travelling bar is the perfect pit-stop before you take in a presentation or two.
HOUSEPLANT HAVEN, designed by iDESIGN Inc.
Learn how to incorporate the hottest home décor item around – houseplants – into any space! In Houseplant Haven Showgoers will walk through different living spaces designed by iDESIGN inc and see how simple it is to liven things up with plants. The feature will showcase several areas of the home including different varieties of plants with tips on which are best for every type of home.
PAWS-ITIVE VIBES presented by Spirit of Hope Rescue
Animal lovers rejoice! Showgoers will have the op-purr-tunity to meet dogs available for adoption at the Show's first Paws-itive Vibes feature! Stop by to visit our furry friends in need of a fur-ever home from Spirit of Hope Rescue. 
Meet the Experts
Bryan Baeumler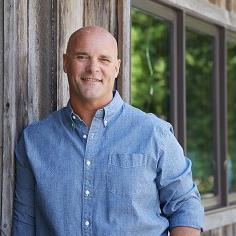 Photo of Bryan (here)
Celebrity Contractor
Instagram: @bryanbaeumler
Twitter: @Bryan_Baeumler
Bryan doesn't believe he's put in an honest day's work unless he gets his hands dirty. A natural-born teacher, the Gemini-award winning host has been educating and entertaining viewers across Canada and in 23 different Countries Worldwide since 2007 on the hit shows Disaster DIY, Canada's Handyman Challenge, Leave it to Bryan, House of Bryan, Bryan Inc. and Island of Bryan. Bryan's quick wit and easy-going personality have made him a huge hit with viewers on all of his home renovation shows.
Learning valuable tricks of the trade from his father, a meticulous aircraft engineer, Bryan spent his childhood summers building his family's cottage from the ground up. After earning a degree in Political Science and studying Business, Bryan was headed towards a career of practicing law. Realizing he'd rather be renovating than being chained to a desk, his innate passion for building took over and he attended construction courses at George Brown College, officially traded in his tie for a tool belt and founded Baeumler Quality Construction.
A few kids and a number of hit TV shows later, Bryan continues to tackle home renovation projects, be the spokesperson for numerous products and expand his growing businesses to include Baeumler Productions, Baeumler Approved and Baeumler Custom Cabinetry among others. Currently filming season 4 of Island of Bryan with wife Sarah, viewers watched previous seasons in record numbers, while they restored a small abandoned resort on South Andros Island in the Bahamas! In Island of Bryan, we follow the story of this radical life event for the Baeumlers, from a dream of creating and running a luxury boutique resort in paradise, to the reality of leaving their friends, family and life behind to take on their most challenging build yet. For more information about Bryan, visit bryanbaeumler.com.
See Bryan Baeumler on The IKEA Main Stage, presented by the Winnipeg Free Press:
Friday, April 8 at 6PM
Saturday, April 9 at 1PM
SHOW SPONSORS:
RenovationFind.com

Sleep Country

Premier Portable Buildings

Cloverdale Paint

Signature Cleaning Services

IKEA
SHOW PARTNERS:
Manitoba Home Builders' Association

Galay Landscaping

Lacoste Garden Centre

Better Business Bureau

iDesign – Interiors by Kristin

Peachy Green Events
The Vitals
SHOW DATES + HOURS:
Thursday, April 7th: Noon – 9:00 pm (Gardening Day presented by Canada's Local Gardener)
Friday, April 8th: Noon – 9:00 pm
Saturday, April 9th: 10:00 am – 9:00 pm
Sunday, April 10th: 10:00 am – 6:00 pm
SHOW VENUE + LOCATION:
RBC Convention Centre
375 York Avenue
Winnipeg, MB R3C 3J3
ADMISSION:
Adults (13+): $13.00
Adults (13+): ONLINE $11.00
Seniors (60+): $10.00
Seniors (60+): ONLINE $8.00
Adult (13+): Half Day (admission after 4pm) $6.50
Children 12 and under: FREE
Buy tickets online and save $2 at https://winnipeghomeandgardenshow.com.
SOCIAL MEDIA:
Twitter: @wpghomeshows #WHGS22
Instagram: @wpghomeshows #WHGS22
Blog:  homeandgardenblog.com
Facebook: facebook.com/WinnipegHomeShows
Web: winnipeghomeandgardenshow.com
Media Contact:
Megan Howarth, Account Lead
Reformation.
604.681.7565 x103
megan@wearereformation.com