Grow Your Own Food With Carson Arthur
Mar 8, 2019, 17:48 PM
Are you frustrated with the increase in food prices around town? Well lucky for you, we have Carson Arthur of HGTV Canada's Home to Win on the Blue Moon Furniture Main Stage who can teach you all about growing your own food anywhere and anytime. The best part? It's cheaper than the grocery store and you know exactly where your food is coming from.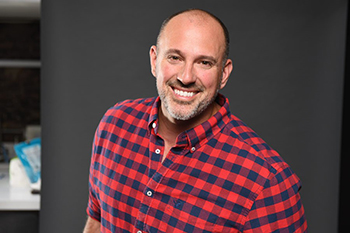 Now there are a lot of reasons why people want to grow their own food. The top reasons?
Increasing food prices

Concerns regarding the humane and ethical treatment of animals used for meat production

Use of GMOs and carcinogens in the farming world
To take out the feeling of being unsure of what we're eating and where the food is coming from, it only makes sense to start growing our own food in our very own outdoor spaces. Although different spaces require different growing methods, growing your own food is always possible.
Step 1: Try Container Gardening
If you're new to gardening, try growing in containers first! Anyone can do this as long as you have a sunny spot for your plants. To start, you'll need two large pots and a sunny area that gets at least 5 hours of sunlight per day. Some common spaces include a deck in the backyard, on a patio or even in a south-facing window. For the flower pots, make sure they are at least 24" tall and 12" wide.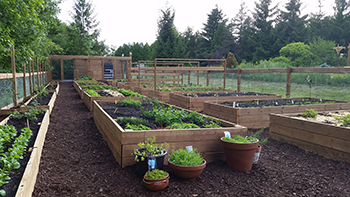 Step 2: Plant Your Tomato
Your first pot will be the home for a tomato plant and some friends! When you're choosing a tomato, think about what shape and size you want, whether that be cherry tomatoes or big beef tomatoes. Be sure to include a support stake and a wire cage in the planter to help hold up your tomato.
Step 3: Basil Time
Now it's time to plant some basil! Not only does basil happily grow in the same conditions as tomatoes it also helps control and deters insects and other pests from attacking your fruit.
Step 4: Grow Some Beans
In your second planter, grow some beans! Instead of pole beans that require a tall trellis, we're going to plant some bush beans. As they grow on a bush, they are perfect for a planter. There are many varieties of bush beans including green, yellow and even purple options. Have some fun and plant a variety that you don't usually buy at the grocer. With your beans, plant some frilly kale as beans and kale are true garden buddies, happily growing together in the same space and they are also colour coordinated. For every colour of bean out there, there is a kale with the exact same tone in its leaves!
Step 5: Positioning
Finally, place your two flower pots away from each other. The opposite side of the deck works well for this. As much as these plants like their pot-companions, they do not grow well with the plants in the other pot.
Step 6: Don't Give Up
This year, just try. You really have nothing to lose given the rising costs of fresh produce. You can purchase and plant both of your containers for less than fifty dollars, which is equal to the cost of 5 heads of cauliflower or 8 iceberg lettuces.
Excited to start gardening and growing your own food? We've partnered with ChrisD.ca to giveaway the Ultimate Gardening 101 prize pack for any Winnpiegger looking to jumpstart their garden this season. This prize pack includes:

Two tickets to the Winnipeg Home + Garden Show

Two glasses of wine at the Lounge

Reserved front row seating at one of Carson Arthur's presentations

The opportunity for a one-on-one landscape consultation with Carson to take place at the Show

A signed copy of Carson's new book – Vegetables, Chickens and Bees; An honest guide to growing food

Black & Decker's 4-in-1 Garden Tool valued at $130

For more details about how to enter head over to ChrisD.ca.


Catch Carson Arthur on the Blue Moon Furniture Main Stage on Thursday, April 4 at 6PM, Friday, April 5 at 3PM and Saturday, April 6 at 11:30AM for more advice and explore the Show for home and garden inspiration! Purchase your tickets online for the Winnipeg Home + Garden Show and save $2!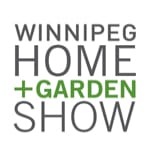 APRIL 4 - 7, 2019
RBC CONVENTION CENTER