5 Simply Ways to Transform Your Space With Amanda (Forrest) Aerin
Mar 18, 2019, 20:48 PM
Feel like your home could benefit from a makeover but don't have the time, money or energy to do it? Changes to your space don't always have to be big and costly. Joining us at the Winnipeg Home + Garden Show this year on the Blue Moon Furniture Main Stage is creative director and TV personality Amanda (Forrest) Aerin. As the master of design trends, she knows all the ins and outs of creating a space that shows off your style and personality. We've caught up with Amanda for her top 5 go-to design tricks to make any home stylish!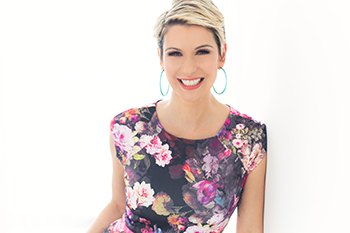 1. Shop your own home
This is the best trick because it's FREE! Try taking all of your accessories out of a space and reorganize the room using different variations of pieces together or apart. This reorganizing can bring a new perspective and give the space a whole different feel.
2. Add pattern
Patterned pieces such as art, accent pillows or rugs can be the start to an exciting new colour scheme. The key to mixing pattern well is to use different scales of pattern so they don't compete with each other. As an example, large-patterned art, a medium-patterned rug and a smaller-patterned accent pillow all within complimentary colour tones work well together.
3. Invest in coffee table books
Books are an excellent way to add style to your space. Oversized art books or vintage fashion books create charm and can help to pull together your colour scheme. Display books open for added interest and be sure to layer in other display items such as a nice tray, antique artifacts or a sentimental photo.
4. Use wallpaper
Wallpaper has been a long time favourite of Amanda's because of its versatility. You can use wallpaper to cover unsightly kitchen wall tiles, to add character to an entranceway or to add drama to a dining room ceiling. With plenty of patterns on the market with easy install or peel and stick solutions, you're sure to find one that suits your personality and home.
5. Add fresh flowers
Flowers create a sense of luxury while being available at different price points. Make the effort to have florals displayed on side tables, console tables or even in the bathroom. Your home will feel more polished and as a bonus, flowers are good for our mental well-being!

Jumping with excitement to add a little flair to your home? Grab more tips from Amanda (Forrest) Aerin on the Blue Moon Furniture Main Stage on Thursday, April 4 at 7PM, Friday, April 5 at 5PM and Saturday, April 6 at 2PM, along with other talented design experts. Click here to buy your tickets online and save $2!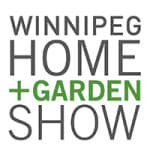 APRIL 4 - 7, 2019
RBC CONVENTION CENTRE