Take Your Home into Your Own Hands with J & J Dwellings
Mar 26, 2019, 16:44 PM
Looking to take on some home improvement projects on your own? You might find our new Winnipeg Home + Garden Show feature this year, DIY Inspirations, the perfect spot to start your design and décor crusade! Decorators Jennifer Knight and Julie Janzen of J & J Dwellings have revamped a bedroom and living space entirely with creative and approachable DIY projects that anybody can take on!
Springtime is the perfect season for reorganizing and redecorating. While decluttering the closet and going through your clothes with the guidance of
Marie Kondo
, you might realize it's time to get creative. A new season means a new look, a new style and some new decor. Freshen up the look of your room with creative DIY projects that not only create memories, but also spark joy!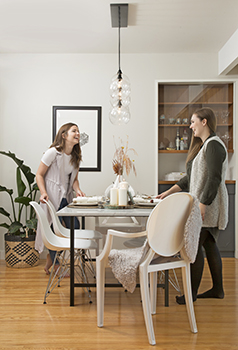 Jennifer and Julie of J & J Dwellings are the owners of a creative design company that offers the service of staging your house in order to showcase the true potential of your home space. They provide custom design stages for each and every home to match each home's own personality and custom look. This is their first time at the Winnipeg Home + Garden Show and they are thrilled to bring their unique style and inspiration to home lovers this spring.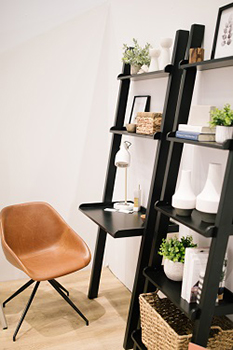 Their goal with DIY Inspirations feature at the Show is to share how fun and easy at-home projects can be! It's all about creating a piece that's new and unique, something that can't be bought in a store. The feature invites the idea that decorating is approachable, affordable and that DIY projects are the perfect way to ease yourself into creating a space that speaks to you.
Learn how to easily turn outdated pieces of furniture into something current that you love, using paints from Rust-Oleum Canada and of course, your creativity. Get inspired to tackle DIY décor without fear and without having to drop big bucks, all at DIY Inspirations (Booth #1453) at the Winnipeg Home + Garden Show. Grab your tickets online and save $2!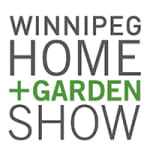 APRIL 4 - 7, 2019
RBC CONVENTION CENTER