SPONSOR SPOTLIGHT: RENOVATIONFIND
Mar 7, 2023, 18:31 PM
3We're excited to have RenovationFind as a sponsor of the 2023 Winnipeg Home + Garden Show. Before you visit this innovative company at the RBC Convention Centre from April 13-16, please enjoy our brief interview with the RenovationFind team below.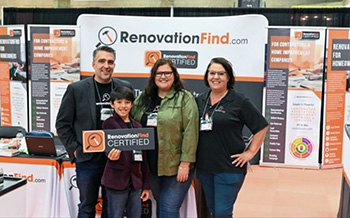 Q. How does your service work?
We offer a free online directory of screened and certified renovation companies, home improvement contractors, and trades. The companies on the website have received our RenovationFind certification. To do so, they've shown proof of insurance, business licences, and WCB coverage. In addition, a third-party organization runs stringent financial and legal background checks and monitors the companies for continued compliance with our standards.
In addition, we offer the companies on the website digital marketing services to help them increase web traffic and leads and build a brand of trust among homeowners. We do this via social media marketing, blog posts and content marketing, email campaigns, search engine targeting and other digital marketing strategies.

Q. What can we look forward to from you at the Winnipeg Home and Garden Show?
We will have a booth at the show and look forward to speaking with people about their home projects. So stop by, sign up for a RenovationFind Membership, and we'll enter you to win our $1,000 prize. Your membership also offers exclusive promotions and discounted pricing from our select partner companies in Winnipeg.
You can also "Post a Project" at our booth. Fill out a simple form with your home project details, and we will send it to three relevant RenovationFind Certified companies. For example, if you want to rough in plumbing for a bathroom addition, we'll send your project details to three of the best plumbing companies in Winnipeg.Then, the plumbers will contact you for more information and to send you an estimate for your job.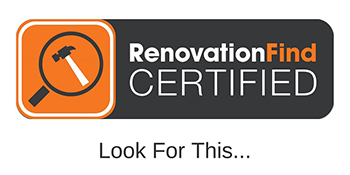 Q. What advice can you offer homeowners?
Be careful about relying on online reviews when hiring a contractor to work in your home. Sometimes they can be misleading or even fake. Instead, do your research on established companies in Winnipeg. Ensure they have a business license, WCB coverage, and liability insurance. Get estimates and contracts in writing, and ensure they have all the details, so there are no surprises.
Finally, take the time to check references on your shortlist of companies before hiring one. Speak with their prior customers, ask lots of questions, and get a better idea of what it would be like to work with them.

Q. What inspires your services?
Unfortunately, we've all heard horror stories about someone getting ripped off by a shady contractor. These terrible stories have left homeowners with poor work, unfinished work, and often financial stress. We wanted to stop that from happening by connecting homeowners with ethical, honest, and quality companies.
RenovationFind helps reduce the stress of renovating for homeowners. In addition, it promotes good and worthy companies and improves the industry's reputation overall.

Q. Are there any success stories you'd like to share?
We love speaking with homeowners and also collect a lot of data via surveys. We've found that homeowners seek trustworthiness and quality when hiring a company for their projects. We've received positive feedback from homeowners that they've found that with companies hired off RenovationFind.com. So, whether they needed a fence contractor, landscape designer, roofer, insulation contractor, custom cabinets, or the best electrical contractors in Winnipeg, they've found a trustworthy company on our website.
In addition, the companies we work with have reported positive growth through our digital marketing services. They've seen increased web traffic, online presence, and leads. Plus, the certification allows them to build a stronger brand of trust among homeowners. That brand of trust is vital in this industry.

Q. What is your favourite part of the Winnipeg Home and Garden Show?
My favourite part of the home show is speaking with homeowners and learning about their big ideas and dreams for their homes. Then, we connect them with reliable and quality contractors for the work. Our RenovationFind Certified companies get the business, and the homeowners get excellent work and service from a trustworthy company. It's a win-win for everyone.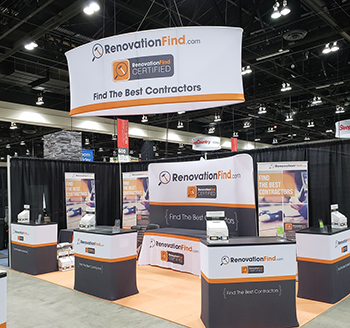 Q. What can people expect when they work with you?
Homeowners can expect to find trustworthy, experienced, and reputable home improvement companies, trades, and contractors on RenovationFind.com. You'll find listings in several categories, including concrete companies, siding contractors, basement developers, kitchen remodelling companies, the best roofers in Winnipeg, and many others!
Plus, if you sign up for a RenovationFind Membership online or at our booth this weekend, you'll get exclusive promotions and discounts from our Winnipeg partner companies.
If you own a renovation or home improvement company, we can help you reach your target demographic. Our online and digital marketing services can boost web traffic, leads, and strengthen your brand of trustworthiness among current and potential customers.